36 Hertz Mastering
Welcome to the home of affordable mastering solutions.
36 Hertz mastering provide audio mastering solutions for all genres of music from Drum N Bass through to House music. We specialize in mastering all genres of dance music as well as offering many other services across the music production and audio mastering field. We provide our mastering services to hundreds of the music industry's leading record labels, DJ's and Music producers every year with a fast turn around and friendly service.
Our aim is to provide the best possible service for the most affordable price. We offer a choice of both Digital and Analogue mastering services and can help with all aspects of audio processing. Our 100% customer satisfaction guarantee ensures our clients get the best possible service and always come back for more.
We operate a strict first come first serve service which enables us to complete most orders within two working days (Most are completed within one!) Please feel free to browse our site to see what we can do for you and do get in touch with us via our contact page if you have any questions.
100% Customer satisfaction
All our mixing and mastering packages come with our 100% customer satisfaction guarantee
Quick service
We aim to complete all orders within 2 working days from order placement
Easy to order
Order quick and easily using our Paypal check out service

The 36 Hertz Mastering studio is centered around our vintage Hill audio remix console. This rare and highly sought after British designed and built console brings a classic analogue sound that no other studio can offer. Our analogue signal chain features mostly valve circuit EQ's and Compression to bring warmth to our work.
The ethos behind the studio build was vintage with as much of our equipment being purchased for a vintage analogue sound. We favor old skool techniques with a modern twist for our trademark sound.
We like to offer the best of both worlds with every option available for audio treatment from classic options such as Reel to Reel and DAT through to modern digital standards. No matter what your project we can get the exact sound you are looking for with a studio built to create analogue warmth that no one else can emulate.
Our mastering and mix engineer has been releasing music over many years now under the alias of DJ Vapour as well as working on undercover non Drum N Bass projects under another top secret name. He has gained release's on some of the top labels in the Drum N Bass scene and is regularly featured on BBC Radio 1, BBC 1Xtra and also Kiss FM. With DJ's Such as Andy C, Randall, Grooverider, Skream, DJ EZ and B Traits all Championing his music in the clubs.
Customer satisfaction is our goal
We strive to ensure every customer is happy with their order and will endeavor to ensure that the entire process is as simple and as stress free as possible for all of our customers. That's why our customers keep coming back for more and always recommend us to others.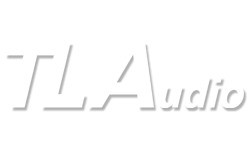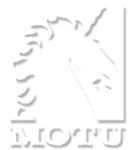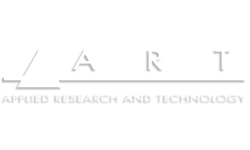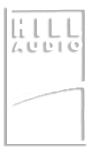 100% customer satisfaction guarantee
We strive to ensure all of our customers are 100% happy with the masters they receive from 36 hertz mastering. Once you receive your masters from us we are always happy to tweak files until the you are happy. Everyone has different ideas of what they want from their music and we want our customers to get the exact sound they want from their music!